Virtual reality's promises of an intense and amazing experience came true in 2016 – making it the "Year of VR."
The three new VRs of 2016 – Oculus Rift, HTC Vive, and Project Morpheus for Sony's PlayStation 4 – were the stars of the recent Consumer Electronics Show International 2016 held in January in Las Vegas. All three feature a device worn on the top of the player's head which also covers the eyes. The virtual environment is experienced on a visor-like screen.
Virtual Reality – Real Costs
Kyle Hanson compared Oculus Rift and HTC Vive on www.attackofthefanboy.com and recommends, if you can afford the best, purchase of the HTC Vive. It is the most expensive at $799 compared to Oculus Rift's price of $599, but Hanson insists the Vive is better for the "full VR experience."
It allows players to physically move through the virtual reality because of two 6×6-inch laser tracking boxes that track the movement of the player. This freedom of movement within the virtual reality environment sets Vive apart from the others.
Players should be aware that the Vive headset weighs a bit more than the Oculus Rift, possibly making it uncomfortable for long-term wear.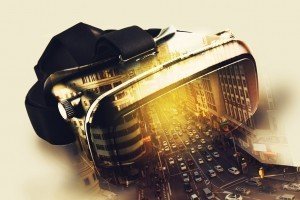 Project Morpheus is not yet available, but Sony reports it will not be prohibitively expensive. The headset is thought by Simon Parkin of www.technologyreview.com to be a "powerful device" because of a screen that's bright with high resolution and a high refresh rate.
It's important to remember that the Rift and Vive virtual reality headsets require PCs with the capability for high resolution images at fast frame rates of at least 90 fps. You must purchase a new, more powerful PC for the Rift headset, for example, if you want to buy it in-store. That requirement could cause the purchase price to rise to $1,500.
Despite the high cost, delivery times for the Rift were last estimated through July as the demand for it rises.
Samsung announced at the annual developer's conference held in San Francisco in April that the company is "working on wireless and dedicated VR devices" which are more advanced than the current Samsung Gear VR headset priced at $100 and powered by your phone.
Samsung's new devices may be following Vive's lead with gesture and motion tracking. A release date for the new devices has not yet been announced.